4G Solar Panel CCTV Newest Update by NETVIEW. Dirancang dengan maksimal menjawab kebutuhan pasar semakin hari semakin penting untuk CCTV di Pelataran Property Anda.
Newest Tech.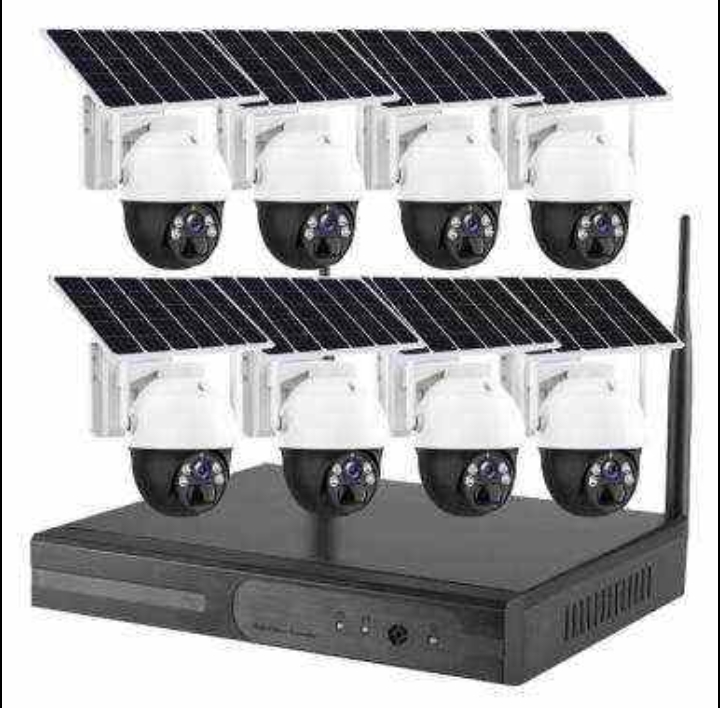 (In Collaboration with: NVR 4 chs or 8 chs to maximize Local Recording, with No-Cable + Battery Direct by Solar Panel.).
Tidak hanya: 4G Connection yang mempermudah terkoneksi di mana saja ke Smart Phone Langsung Anda.
Juga: sudah 2K Technology, menghasilkan kualitas gambar/video sejernih 4 MP.
Juga: Solar Panel yang dapat bertahan untuk pengisian batterynya untuk 2 hari penuh dalam kondisi hujan/tanpa matahari sedikit pun. Sehingga tidak perlu memusingkan kondisi listrik ketersediaannya di mana pun berada.
Sangat cocok untuk: Posisi pedalaman yang tanpa internet kabel, posisi yang jauh dari ketersediaan kabel listrik koneksi,
Tech. Spec. :
– 4G Network:
4G-BAND1/3/5/38/39/40/41,
– OS: Android,IOS
– Image Sensor : 1/2.9 inch, Lens focus: 4 mm Full HD CMOS,
– Infrared efective distance: 20 Metres,
– Illumination: Color Mode 1 lux, Night Vision 0 lux,
– Video Processing: Automatic Gain, Automatic White Balance, Automatic BackLight Compensation, 3D Digital Noise Reduction,
– Audio Input: Built-In 38 dB noise cancelling microphone,
– Audio Output: Built-In 8-Ohm 2W High Fidelity Speaker,
– Signal to noise ratio; 52 dB,
– Detection Method: PIR+Radar dual induction Detect,
– White LED distance: 30 M,
– Full Colour Night Vision: Min. Illumination: 0.00001 lux,
– storage: sdcard, cloud,
– SDCard Slot Capacity Max. 128 GB,
– sleep time : PIR Wake-Up, Mobile-Phone Remote Wake-Up,
– Detection Distance: 0-12 M,
– Detection angle: 120 degree,
– Solar Panel : 8 W,
– Video Compressed Format : H264+/H.265,
– Alarm Method: Double Induction Confirmation and Push Alarm Information Mobile Phone,
– Working Temperature: – 30 degree Celcius until +/- 50 degree Celcius,
– Work Environment: IP67 Waterproof, can be used Indoor and Outdoor,
– Operating Power: Daytime: 350-400 ma, Night Time: 500-550 ma,
– Working Humidity: 0%-80% RH,
– Battery Capacity : 4 21700 lythium batteries 16000 mAh.